Grrr~
Assalamualaikum peeps . Sayang uolss semua kayy sayangsss :D Hehe . Aku nak bagitahu kat semua orang yang pandang rendah kat aku sebab aku tak ley keluar rumah tuh , aku nak ajer cakap macam nih kat kau !
" DARLING DEAR , AKU MEMANG TAK LEY KELUAR RUMAH . NAK TAHU KENAPE ? SEBAB MAK AKU SAYANG AKU ! MAK KAU SAYANG KAU KER ? TAKDE KAN ? MAK AKU TAK NAK AKU JADI MACAM KAU . HAHAHA . TANGKAP GAMBAR PELUK-2 PASTU UPLOAD DEKAT FB ! MASYAALLAH ! TAK MALU KER ? KAU TUH DAH LAH PAKAI TUDUNG , KAU MEMANG PEROSAK AGAMA ISLAM . JANGAN SIBUK HAL AKU SEBAB AKU TAK PERNAH SIBUK HAL KAU ! HAHA , N AKU NAK CAKAP NIH KAT KAU JUGAK , KAU TAHU KER BILER AKU BOLEH KELUAR RUMAH , BILER AKU JEJAK KL ? TAK TAHU KAN ? HAHAHA . KAU MEMANG BODOH , SEBAB KAU TAK TAHU PAPE PASAL AKU TETIBE NAK MASUK CAMPUR HIDUP AKU ! HAHAHA , MIDDLE FINGER ON YOUR FACE , KAU JANGAN FIKIR KAU BAGUS SANGAT LAA . AKU TAK GOYY SIKIT PUNS . KALAU KAU BIJAK PANDAI , KAU TAK KAN GADUH DGN ORANG YANG BAWAK FAEDAH PADA KAU PON .
BODOH !
AKU NAK CAKAP LAGI NIH , KAU TAK TAHU KAN BILER AKU HANG PAVI SEMUA ? TAK TAHU KAN ? TAK TAHU SUDAH ! DENGAR SINI EK , AKU KELUAR PERGI PAVI EVERY WEEK , KAU ADE ? TAKDE , SO DIAM ! HAHAHA . YOUR FACE MACAM SHIT LAGI MAHU TEGUR HAKU ! CERMIN BELAMBAK , MAHU AKU BELI ? FOC (FREE OF CHARGE) JER LAAA . HAHA . AKU TAK TAHU LAA MANUSIA APE KAU NIH ! KAU CAKAP AKU SUKA FITNAH ORANG ? ISHH , KAU NIH PELIK LAAA . HAHAHA . OKAYY-2 . AKU TAK KELUAR HANG DENGAN KAWAN AKU SEBAB AKU RASA KAWAN SEJATI SUSAH NAK CARI . EHH , WEHH , AKU LAGI MEWAH LAA HIDUP DARI KAU , AKU BUKAN SETAKAT PEGI KL JER , AKU RASA SATU MALAYSIA NIH AKU DAH PERGI . *show off* HAHA . SINGAPORE DAH PERGI , INSYAALLAH BULAN 6 NNTY AKU PEGI MELBOURNE PULAKK ! KAU ADE ? TAKDE KAN ? MEH SHINI MUKA KAU , AKU NAK GELAK DEPAN-2 . JANGAN INGAT KAU ADE MEMBER KAU BOLEH MENANG LAH . AKU TAKDE MEMBER PON TAK GOYY . AKU TAK KESAH KALAU KAU NAK FIGHT , TAPI KALAU KAU WARAS , AKU RASA KAU MEMANG CARI NAHAS ! AKU TAK SAMA MACAM ORANG LAIN , BILER GADUH SUKE MEM'
FUCK
' ORANG LAIN ! AKU BUKAN SPECIES TAK SEDAR DIRI MACAM KAU . DAH LAA WEHH , KALAU KAU TAK BOLEH NAK LAWAN AKU , JANGAN LAA LAWAN . NNTY KAU MASUK BILIK KAUNSELING LAGI MACAM DULU :D
Sekian from me to all the POYOS and the BELAGAK ! I appreciate ur work to bring me down .
Muahxx :D
Bonjour!
Izz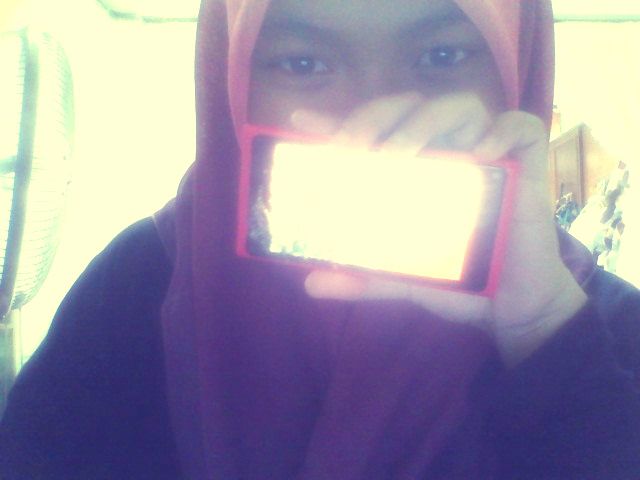 Hye, It's AAA here. Welcome to Pastel darls. Loving someone who doesn't love you back hurts like hell, you feel it?
Tekan buttons dekat bawah nih kalau nak tengok Profile, Friends and Tutorials





Babble
Anything?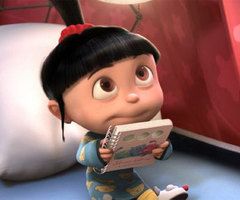 URL blog not email

Put ur link correctly

No harsh words please?


Moments Together
Credits.
Behind the Scene



Skin by : Illi Shuhada
Template Basecode : Najmi Supian
Header : AtiQah
Linkies code : WANA
Re-Edited : Izaty