Meh update meh ♥
Assalamualaikum n hye peeps , nak tahu tak kenape aku rajen meng'update' hari nih ? Sebab aku happy sangat-sangat ! Happy wehh . Yeaihh . Hari nih titew happy auu . nak titew share ark nan tatak-tatak cemue ? Haha , Aku giler sudah . overdose punya happy nih . Yeaihh :))
Sebenarnye i tried to fake my sadness under my smile . Aku tak nak orang tahu how sad i am , how horrible my life is . Haha , aku nih teruk kan ? Whatthenerakeee ! Kenape mesti fake diri sendiri nih ? Kalau sedih nangis jer laa , kenape kena hidup full with kepuraan sayanggg oi ?
Okayy aku akan cerita ,
ONCE UPON A TIME , there is a girl named NUR IZZATI . Haahaha , THE END . . .
Whatthecilakeeee ! Hahaha , main-main jer lah . Last 2 years , sebab air mata aku nih laa , aku kena hina ! Pham tak ? I loved my EX for two years ago . Dia everything bagi aku ♥ Kalau korang nak kenal dye , go find dia . Dia sentiasa ada , TAPI . . Cuma dalam hati aku :))
Aku pernah ade sorang kakak angkat nih , entah laa , aku tak tahu lah betul ke tidak . But dia tak suka aku couple dengan ex aku nih . Rupanya dia suke dekat ex aku . Hahh , KANTOI sudahh :)) Okayy , i let dia go . Sho shadd :'( Agak-agak masa aku tulis entry nih , aku nangis tak ? Of coz laa TAK ! Hati aku dah keras dah nak layan ex aku tuh , but sometimes aku cair lah jugak :)) Dia memang SWEET TALKER kodd . Mane lah girls tak cayak x) Dia first love aku kodd . Mane lah aku tak rindu dia , paham tak ? Dia first person yang aku sayang giler-giler gaban tahap nak meletop nih . But now , dia dah gone lahh . Aku tak tahu mana dia sekarang , last sekali dia say dia nak masuk GIATMARA . Ape tuh pon aku tak tahu . Aku yer kan ajer :)))
Hahh , baru aku teringat , aku sebenarnye tengah marah nih . Hayokk , tak tayokk . Sape buat aku marah nih ? Ade lah ikan tuh , hahh , ikan ? Pelik tol aku gelarkan dia . Hahaha , nickname baru utk dia . IKAN ! Hishh , aku goreng kau nnti . biase laa , kau say aku HOT kan ? Meh cini , COME TO MAMA , mama goreng kau ! Whattheshitttt ! Hahaha , aku ada satu ayat untuk kau . meh MAMA bisikkan kat telinge sayangg ek :p
'DON'T MESS WITH A BULL IF YOU CAN'T TAME ONE !'
AMARAN KERAS : KEPADA STALKER SAYA , hahaha , EHH , SERIOUS NIH ! JANGAN LAH BAZIR MASA MENYETALK SAYA . KERANA SAYA TAK SUKE ! ADE FAHAM ? KER NAK SAYA CAKAP BAHASE KELING KAT AWAK ? OKAYY , TAK NAK KAN ? SOOOOOO , SEBELUM MAMA GORENG SAYANGGG , BAIK SAYANGGG PEGI LEMAS KAN DIRI SENDIRI TUH DULU :))
Kejam tak ? Tak jugak ? Haishh , need a lot of hard work nih :)) I'll try it one dayy ,
Last word from me , lepas mama goreng IKAN , nnty mama makan ea , sebab MAMA nak gigi kuat macam harimau ! rawrrrr TwT
Bonjour!
Izz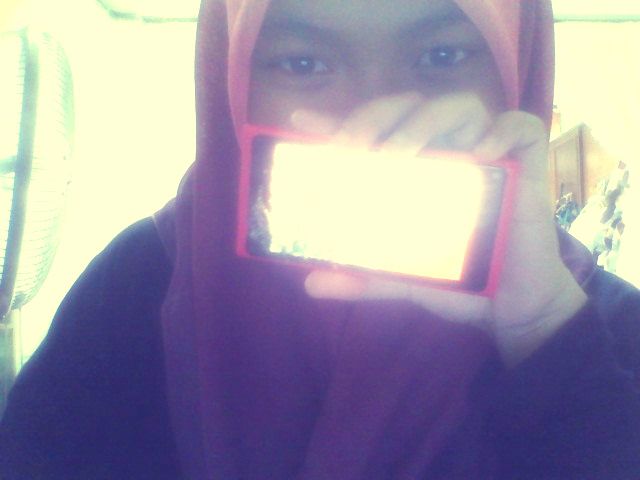 Hye, It's AAA here. Welcome to Pastel darls. Loving someone who doesn't love you back hurts like hell, you feel it?
Tekan buttons dekat bawah nih kalau nak tengok Profile, Friends and Tutorials





Babble
Anything?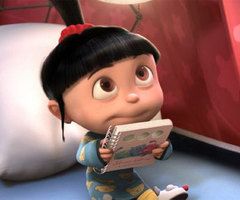 URL blog not email

Put ur link correctly

No harsh words please?


Moments Together
Credits.
Behind the Scene



Skin by : Illi Shuhada
Template Basecode : Najmi Supian
Header : AtiQah
Linkies code : WANA
Re-Edited : Izaty