MOODY !
Assalamualaikum n hye eberybady . aku penat nih . Aku tak ley nak buat ape dah , sebab abah aku dah bising :( Aku just boleh tutup telinga jer . Haish --' abah abah , kalau tak membebel sehari mesti tak sah hidup abah kan ? Hehehe , sorry abah sebab mengutuk . Tapi apa pon saya anak yang baik tau . Hahaha . Aku sekarang nih memang tengah blank and semua homework aku mana ada aku sentuh . Just tunggu masa nak tidur jer . Haish , apa jenis manusia lah aku nih ,
TAK BERGUNA
langsung !
Aku takde mood malam nih , sumpah mood down giler . Aku sendiri pon tak tahu kenapa . Rasa macam malas nak bangun pergi makan . Aku rasa macam demam aku datang balik . Sepanjang aku demam minggu lepas aku memang tak sentuh ubat langsung .
FOBIA !
Aku pernah suka makan ubat . Dulu maybe aku overdose . But lepas aku muntah punya teruk gila n kena gantung sekolah sebab toreh tangan tuh .
I STOP MY OLD WORK
. Aku dah tak nak buat dosa , i know it's wrong back then but aku REBEL . Aku nak tunjuk yang aku nih hebat . Aku nak sangat tunjuk aku nih boleh jugak buat apa korang semua buat . Tapi now aku dah tak buat lagi . Hehehehehe :))
I want to talk about rejection . Rejection sure hurts . Well , mostly to girls and women . Korang simpan perasaan kat someone tuh , but dia buat dono jer , apa korang rasa ? Sakit ? Kecewa ? Hahaha . That's how aku pernah rasa . Sepenuh hati kita fall in love , but dia give no clue . Not even once . Dia kejam ker ? Tak , lelaki macam tuh bukan kejam , diorang baik . Maybe diorang ada reason kenapa diorang sanggup tolak kita mentah-mentah . Tak best rasanya kalau kita couple secara terpaksa sebab sunyi . Haish --'
Main reason kita couple bukan nak bahagia , bukan sebab sunyi , and even nak kahwin . Remaja nowadays memang nak body ajer . Walauwehh , hebat punya statement . Hahaha , maaf , saya tidak berniat nak berkata demikian . It is all based on
FACTS
. Jangan couple sebab couple menghampiri ZINA . Termasuk aku , aku ada boyfiee jugak . And aku sayang dia sangat-sangat ! Tapi aku bataskan time aku dengan dia . It's not good if we spend time together more than we love our family . Aku buat statement nih , aku sendiri terasa . Weird hah ? Hahaha , aku sedar aku tak seberapa , nak nasihat orang diri sendiri pon teruk . But I'm willing to change dearest :) Changing to a better life .
Allah membuka peluang kepada setiap umatnya untuk bertaubat sehingga hari kiamat . Korang pernah dengar kan ? Yupp , isi yang boleh ditekankan di sini , segera lah bertaubat .
PERINGATAN : JANGAN BUAT JAHAT SANGAT DI DUNIA NNTI TERUK BALASAN NYA DI AKHIRAT . ALLAH SENTIASA ADA UNTUK KITA . MUNGKIN SEKARANG AWAK NAK KUTUK SAYA , SILAKAN . SAYA TAK MARAH , LAGI-LAGI AWAK NAK KATA BLOGG SAYA BURUK , SAYA LANGSUNG TAK MARAH . KALAU AWAK BELUM PUAS , AWAK NAK BUNUH SAYA PUN TAKPE . SILAKAN WAHAI SAYANG :)) SEBAB SAYA YAKIN ALLAH ADA UNTUK SAYA :))
Aku bukan nak nasihatkan sesiapa but this is for your own good jugak :) Wassalam .
Hujan lebat coming , elok kalau tidur nih . Good night :))
Labels: Ikhlas from me :D
Bonjour!
Izz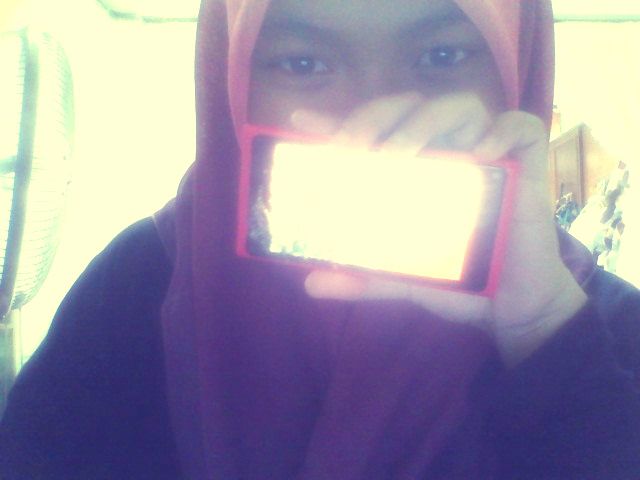 Hye, It's AAA here. Welcome to Pastel darls. Loving someone who doesn't love you back hurts like hell, you feel it?
Tekan buttons dekat bawah nih kalau nak tengok Profile, Friends and Tutorials





Babble
Anything?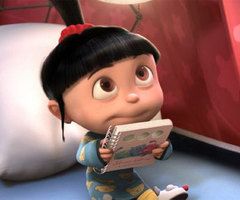 URL blog not email

Put ur link correctly

No harsh words please?


Moments Together
Credits.
Behind the Scene



Skin by : Illi Shuhada
Template Basecode : Najmi Supian
Header : AtiQah
Linkies code : WANA
Re-Edited : Izaty