FITNAH ?
Hadis 1:


Ibnu Abbas menceritakan :
"Nabi SAW berjalan melalui sebuah kebun di Madinah atau di Mekah. Lalu kedengaran oleh baginda suara dua orang sedang disiksa dalam kuburnya.
Maka bersabda Rasulullah SAW :"Keduanya disiksa bukanlah kerana dosa besar." Kemudian baginda melanjutkan perkataannya,:"Yang seorang disiksa kerana kencing di tempat terbuka) dan yang seorang lagi kerana membuat fitnah supaya orang bermusuh-musuhan."
Sesudah itu baginda menyuruh supaya mengambil pelepah tamar lalu dipatah dua oleh baginda dan diletakkan di atas kedua kubur itu masing-masing satu pelepah.
Seseorang pun bertanya:"Ya Rasulullah! Mengapa kamu lakukan seperti itu?"
Jawab baginda "Mudah-mudahan kedua-duanya mendapat keringanan selama pelepah tamar itu tidak kering."

(Bukhari)





Hadis 2:


Dari Usamah bin Zaid r.a bahawa Nabi s.a.w bersabda
"Tidak ada suatu fitnah (bencana) yang lebih besar bahayanya dan lebih bermaharajalela-selepas wafatku terhadap kaum lelaki selain daripada fitnah yang berpunca daripada kaum wanita"

(Bukhari, Muslim, Imam Ahmad, at-Tirmidzi, Nasa'i dan Ibnu Majah)





Hadis 3:


Rasulullah s.a.w bersabda yang bermaksud:
"Syaitan akan menghantar tentera-tenteranya untuk memfitnah manusia, manusia yang lebih tinggi kedudukan akan mendapat fitnah syaitan yang lebih hebat. Syaitan akan datang kepada seseorang kamu dan berkata:
"Siapakah yang telah menjadikan kejadian ini? Siapakah yang telah menjadikan kejadian ini ? Sehingga syaitan akan berkata:" Siapakah yang telah menjadikan Tuhan kamu?"
Apabila perkara ini berlaku kepada kamu maka mintalah perlindungan dengan Allah daripada syaitan yang direjam."

(Riwayat Bukhari Dan Muslim)





Hadis 4:


Dari Asma' r.a katanya:
"Pada masa (hidup) Rasulullah s.a.w pernah terjadi gerhana matahari. Lalu aku pergi menemui 'Aisyah dan kudapati dia sedang solat. Aku bertanya kepadanya,"Mengapakah orang banyak mengerjakan solat?" Dia memberikan isyarat kepadaku dengan kepalanya (mendongak) ke langit. Aku bertanya, "Ayat? (tanda kebesaran Allah?)" Jawab 'Aisyah, "Ya! Tanda kebesaran Allah!"
Rasulullah s.a.w lama sekali berdiri (dalam solat), sehingga aku pusing (pening). Lalu aku mengambil air satu qirbah dan kubawa dekat denganku. Kemudian kubasahi kepala dan mukaku.
Kata 'Asma selanjutnya,"Ketika Rasulullah s.a.w telah selesai solat dan matahari telah terang kembali, baginda berkhutbah di hadapan orang ramai. Mula-mula baginda memuji dan menyanjung Allah.
Sesudah itu baginda bersabda, antara lain:"Tidak ada sesuatu pun yang belum pernah kulihat melainkan telah kusaksikan dalam solatku sebentar tadi, syurga dan neraka. Sesungguhnya telah diwahyukan kepadaku bahawa kamu semua akan disoal di dalam kubur, atau seperti fitnah (bencana) dajjal. Masing-masing kamu akan didatangi lalu disoal,:
"Apa pengetahuanmu tentang orang (Muhammad) ini?"
Orang-orang yang beriman dengan yakin akan menjawab,:"Dia adalah Muhammad, Rasulullah. Dia datang kepada kami membawa keterangan-keterangan dan petunjuk lalu kami terima dan kami patuhi."
Pertanyaan itu berulang-ulang sampai tiga kali. Sesudah itu dia disuruh tidur.
Katanya,:"Kami sudah tahu bahawa kamu betul-betul beriman dengannya.Kerana itu tidurlah dengan nyenyak." Adapun orang-orang yang munafiq dan orang-orang yang ragu dalam kepercayaan mereka, maka jawab mereka,:"Aku tidak tahu apa-apa. Aku dengar orang ramai mengatakan begitu dan begini, lalu kuucapkan pula."

(Muslim)





Hadis 5:


Dari Zainab ats-Thaqafiy r.a katanya:
"Apabila kamu (para wanita) mengikuti solat Isya' berjamaah di masjid, maka janganlah memakai harum-haruman ketika itu."

(Muslim)





Hadis 6:


Dari Abu Hurairah r.a katanya, Rasulullah s.a.w bersabda:
"Tanda hari kiamat semakin dekat, dihapuskan (dicabut) ilmu (agama), lalu timbul fitnah (bala bencana atau kekacuan). Di mana-mana dijumpai kebakhilan serta banyak pembunuhan."

(Muslim)





Hadis 7:


Musaddad menyampaikan kepada kami, dari Abdul Aziz bin Mukhtar, dari Khalid al-Hazza', dari Akramah katanya: "Abdullah bin Abbas berkata kepada aku dan anaknya Ali:"Kamu berdua dengarlah hadith (daripadanya). Maka kami berdua pun pergi dan ketika itu Abu Said sedang membersihkan halaman. Ia mengambil selendangnya lalu duduk.
Selepas itu ia mula menyampaikan hadith hingga sampai kepada membicarakan binaan masjid. Beliau berkata:"Kami membawa batu-bata sekeping demi sekeping dan Ammar pula membawa dua batu bata (sekaligus), maka nabi s.a.w melihatnya lalu baginda mengibas-ngibas tanah daripadanya sambil bersabda:"Kasihan Ammar, puak pelampau ingin membunuhnya sedangkan ia menyeru mereka kapada syurga dan mereka menyerunya kepada neraka. Abu Said berkata, Ammar menjawab:"Aku berlindung dengan Allah daripada segala fitnah."

(Bukhari)





Hadis 8:


Dari Jabir r.a katanya, dia mendengar Rasulullah s.a.w bersabda:
"Singgahsana iblis berada di lautan. Dari sana dia mengirim pasukannya untuk membuat fitnah (mengacau atau membawa bencana untuk) umat manusia. Maka siapa yang lebih besar membuat bencana, dialah yang lebih besar jasanya (terhormat) di kalangan mereka."

(Muslim)
Jangan buat fitnah tau . Ikhlas dari saya untuk kamu :))
Labels: Ikhlas from me :D
Bonjour!
Izz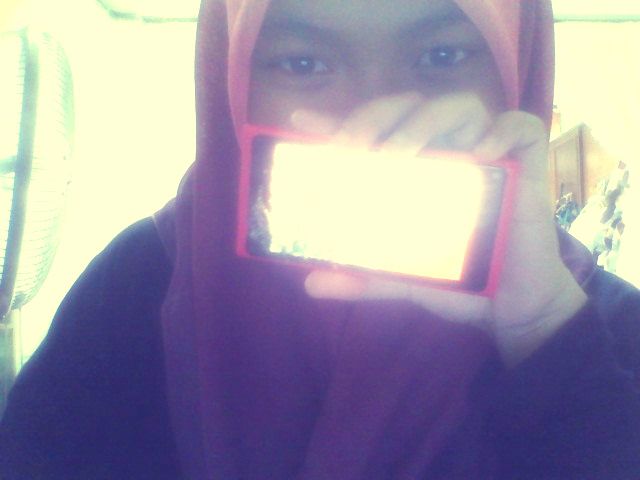 Hye, It's AAA here. Welcome to Pastel darls. Loving someone who doesn't love you back hurts like hell, you feel it?
Tekan buttons dekat bawah nih kalau nak tengok Profile, Friends and Tutorials





Babble
Anything?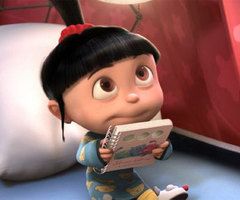 URL blog not email

Put ur link correctly

No harsh words please?


Moments Together
Credits.
Behind the Scene



Skin by : Illi Shuhada
Template Basecode : Najmi Supian
Header : AtiQah
Linkies code : WANA
Re-Edited : Izaty