HAPELAHH --' ♥
assalamualaikum ebybady ♥ hyeeeeee :D nak cerita pasal aku punya case nih . ya allah , penat yang amat . AZAB . haha . aku kan dah jadi ketua sekarang nih . haish --' pagi-pagi kena amek fail . pastu tengok kehadiran , hantar buku dekat bilik guru lagi laa . penat sehh . okayy-okayy aku tahu korang mesti kutuk kerja senang pun tak ley buat ker ? wehh , aku tak pernah tahu jadi ketua tau seumur hidup aku , nih first time . kalau korang rasa korang boleh buat better dari aku , korang jadi laa ketua class aku ! aku tahu aku sendiri memang tak layak jadi monitor . sampai ade budak tanya aku . '' KAU KETUA CLASS KER ? MESTI HANCUR CLASS TUH NNTY KAN ? '' wehh , aku tak seteruk tuh tau . at least aku boleh buat kerja . kau apa boleh ? hidup nak mengomment jer :p hehh , fikir kau bagus sangat ker chilla oii :D ♥
aku tak tahu apa lagi nak tulis tapi aku nak share something .
''TANDA-TANDA SEORANG LELAKI JATUH CINTA'' ♥
1. Dia bersungguh-sungguh melakukan sesuatu untuk kekasihnya dengan rela bukan kerana terpaksa.
2. Dia sentiasa ingin menghiburkan kekasihnya dan berubah menjadi orang yang kuat bercakap.
3. Dia banyak menasihati kekasihnya kerana dia amat menyayangi kekasihnya.
4. Dia berusaha mengongkong kebebasan kekasihnya kerana perasaan cemburunya yang meluap-meluap.
5. Dia sentiasa takut kehilangan kekasihnya.
6. Dia sentiasa mengawasi pergerakan kekasihnya kerana dia sentiasa berasa curiga.
7. Dia tidak suka ada lelaki lain rapat dengan kekasihnya.
8. Dia mudah merasa cemburu dan sensitif apabila kekasihnya tidak menumpukan sepenuh perhatian kepadanya.
9. Adakalanya dia seperti seorang anak kecil yang meminta perhatian kerana dia mahu kekasihnya melayannya lebih dari orang lain.♥
10. Dia menjadi orang yang paling rajin dan sanggup membantu kekasihnya melakukan apa saja.
11. Dia pandai merajuk hati kerana ingin dipujuk oleh kekasihnya.
12. Dia akan mengelabah apabila kekasihnya berjauhan daripadanya terlalu lama.
13. Dia sentiasa mempastikan keselamatan kekasihnya.
14. Dia mementingkan kekasihnya daripada dirinya sendiri.
15. Dia kerap bertanya adakah kekasihnya mencintainya kerana dia merasa kasihnya lebih kuat daripada kekasihnya.♥
16. Dia tidak akan melayan perempuan lain yang tidak ada urusan penting dengannya.
17. Dia cuba meluangkan lebih banyak masa dengan kekasihnya walaupun terpaksa menunggu kekasihnya dengan sabar.
18. Dia membanggakan kekasihnya di depan orang lain.
19. Kalau ditinggalkan oleh kekasihnya, ia akan berasa serik dan tidak percaya dengan cinta perempuan lain namun dia sentiasa mengharap kekasihnya kembali kepadanya.
20. Apabila timbul orang ketiga, dia akan hilang akal dan sanggup berbuat apa saja untuk merebut kembali kekasihnya.
21. Dia menganggap kekasihnya sebagai orang yang paling dipercayainya dan sanggup menyerahkan harta walaupun nyawanya sendiri.
22. Dia tidak akan berlaku curang kepada kekasihnya namun jikalau dia berbuat demikian itu bererti hatinya belum 100 peratus mencintai kekasihnya.
23. Bukan semua lelaki sanggup menitiskan airmata hanya untuk seorang perempuan♥
hahh , banyak kan tanda-tanda nyer :D ♥
nnty-2 aku post pasal tanda-tanda jugak tapi lain kali tuh pasal tanda-tanda kiamat :D
tadi masa aku tunggu mak aku amek aku , aku lepak dgn someone nih . sekolah aku jugak . ya allah , memang sweet laa cerita dye dgn boyfiee dye . JELLY nyer aku . dye cakap kat aku , bf dye tuh dah ONE YEAR dgn dye . dari naik motor sekarang dah beli kereta sebiji sebab dye tahu awek dye tak boleh kena panas sangat . then mak bf dye bagi tempoh kat dorang , lagi 5 tahun dah boleh kahwin . mak aihh , kan elok kalau mak aku sporting mcm tuh jugak . rumah lelaki tuh dekat jer tapi sanggup beli kereta untuk kebaikan awek dye . sanggup ikat perut just to save for their wedding . pastu lelaki tuh boleh lagi lap air mata awek dye , pujuk dye when dye cry . aku yang mendengar cerita dye tuh memang JELLY giler tahap cipan laaa . nak jugak bf mcm tuh . tapi aku bersyukur dah ada bf yang sayang aku sekarang nih . thanx to you my darling :D ILOVEYOUDAMNMUCHASBIGASTHISWORLD :D ♥ ♥ ♥ ♥ ♥
enjoy reading ♥
Bonjour!
Izz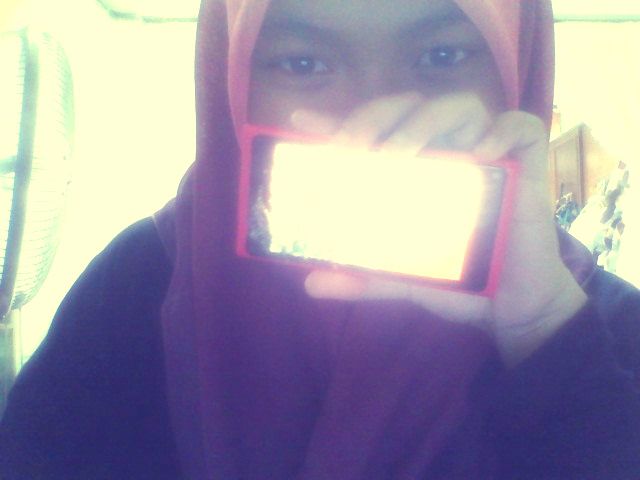 Hye, It's AAA here. Welcome to Pastel darls. Loving someone who doesn't love you back hurts like hell, you feel it?
Tekan buttons dekat bawah nih kalau nak tengok Profile, Friends and Tutorials





Babble
Anything?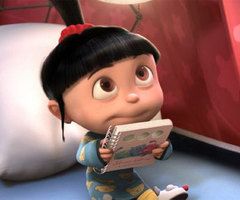 URL blog not email

Put ur link correctly

No harsh words please?


Moments Together
Credits.
Behind the Scene



Skin by : Illi Shuhada
Template Basecode : Najmi Supian
Header : AtiQah
Linkies code : WANA
Re-Edited : Izaty