MY 100th ENTRY :))
Assalamualaikum . Aku happy lohhh , dah masuk my 100th entry .Aku tak tahu apa nak tulis tapi i'll try to pour out some idea lohh . Miss you . Wehh , kalau aku cakap aku nak putus dengan bf aku macam mane ? Aku tak sayang dia dah . Hahahaha , sayangggg lah . Mane boleh putus ! Aku sayang pakwe aku ! Sumpah aku tak tahu apa nak tulis sekarang nih . Time nih aku tengah layan Vanilla Coklat . Best giler dohh , but today's part macam sedih lahhh . Arghh , ada ker patut di mintak dorang cerai ? Sial betul lahh . Mane boleh break macam tuh jer . No Way ,
I ABJECT
! Hahahaha .
Kalau aku dapat kahwin dengan lelaki yang sayang aku , n sweet macam dorang nih , I'll be the most luckiest girl in this world . I'm lucky to have you sayangggg . Hahaha , aku memang sayang pakwe aku . To all my friends , aku sayang korang gakkk !
Hahh , aku nak say nih , tadi aku ada stalk someone tuh . Hayokk , sapa ?
mamat comey
nih lahh . Aku tgok lahh kan , ada orang tuh like semua nye . Hah , sapa ? Aku lah tuh . Hahaha , n ada lah sorang nih . Tak malu nye aku . Nak like . Hahaha . Ehh , aku pernah suke dia , tapi tuh
DULU
. Ditekankan sekali lagi , tuh
DULU
! Sekarang aku dah tak nak suka kat sesape . Sebab aku tahu semua tuh takde faedah nye lagi . Tak nak sayangg sesapa dah .
BENCI
diri aku sendiri .
Wehh , aku sayang kau tau . Jangan tinggalkan aku lagi .
NUR IZZATI SAYANG KAU !
Well , aku nak story pasal skolah pulakk . Kat sekolah , aku selalu kena bahan dengan cikgu PHYSICS . Selalu nama aku naik . Hari tuh masa nak tunjuk contoh acceleration , aku yang jadi contoh . Tadi pasal velocity , aku gak jadi model kat depan tuh . Haishh , cikgu nih suka sangat cari pasal dengan aku , nasib baik aku suke dia ajar . Hahaha . Kelas Chemist pulakk , aku satu hape pon tak paham . Nak kata dia tak ajar , dia ajar . Tapi sumpah aku memang tak faham pape . Susah sangat nak masuk kepala hotak aku nih . N tadi masa class BIO , aku tidur . Ya Allah , aku ngantuk giler tadi . Nak sangat tidur , nyenyak pulakk tuh . Well , dah atiqah kat sebelah aku pon tidur , aku pon join lah sekaki . Hahaha , aku memang tak boleh nak concentrate belajar kalau ngantuk .
Remuk hatiku , rapuh hidupkan , hanya untukmu . Hahaha . I love you sayanggggg , sampai hari nih aku still sayang kau . Kalau satu hari nnty kite kahwin , aku akan bahagia kan kau . Akan masak untuk kau , walaupon hakikatnya aku memang tak reti masak . Akan gosok baju kau , walaupon sekarang aku tak pernah gosok baju sendiri . Akan sayang kauuuuuuu selamanya . Selamanya yer biyy . Loveee you so much . Muahmuahmuahmuahmuahmuahmuahmuahmuah :* :* :*
Labels: saya sayang awak :D
Bonjour!
Izz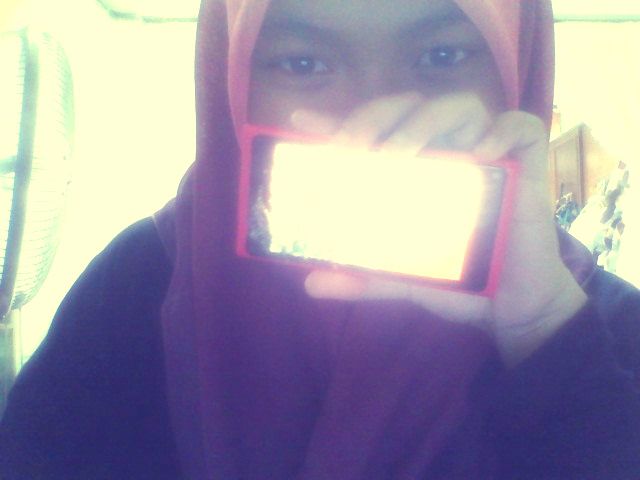 Hye, It's AAA here. Welcome to Pastel darls. Loving someone who doesn't love you back hurts like hell, you feel it?
Tekan buttons dekat bawah nih kalau nak tengok Profile, Friends and Tutorials





Babble
Anything?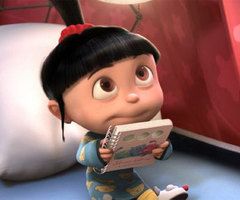 URL blog not email

Put ur link correctly

No harsh words please?


Moments Together
Credits.
Behind the Scene



Skin by : Illi Shuhada
Template Basecode : Najmi Supian
Header : AtiQah
Linkies code : WANA
Re-Edited : Izaty