Back To December.
Assalamualaikum.
Home tuition starting next week maybe. Entah lah. Mak tak confirmkan lagi. Nanti dah start, aku dah tak online lagi kot. Nak kena study then revise balik. Tak nak start lambat nanti susah nak catch up. Kena belajar dari awal. Hari isnin nak beli barang sekolah dah. Awal kan? Nak kena get ready dari sekarang. Tuition and then ada kenduri dekat pahang sana. So, work hard from now.
Nak makan ice-cream goreng. Aku boleh buat sendiri. Senang je. Nanti aku kongsi resepi ye. Mak kata 'awak tuh batuk, mana boleh makan ice-cream' Alaaaaaaaaa, tak best lah macam ni. Nak suruh mak belanja nata de coco je lah. Tak boleh jugak. Batuk. Nak makan ni tak boleh, semua tak boleh. 'Hah, kang mati sape susah' Dialog mak, dah hafal lah. Takpe. Mak masak sedap, tak kisah lah tak dapat makan benda remeh temeh macam tuh. Sayang mak :)
Dah call dia, nanti dia call aku pulak. Nama Izzudin, STJ and fifteen. Pangkat adik aku. Bukan pakwe lah. Kawan je. Tak salah kan. Dia tanya macam-macam. Then, borak lahh. Banyak diam, tak tahu nak cakap apa. Haha. Izzudin Izzudin. Nice bila dah kenal. Tuh je lah. Kenal kat twitter. Kalau ada seseorang tuh kan bukak blog aku kan, mesti dia sibuk nak tweet dengan Izzudin. Aku kenal dia tuh, mana boleh kalau tak layan lelaki sehari. I mean bukan layan that, layan tweet macam tuh je lah. Mesti menyibuk. Talam!
Aku tengok Up sikit je. Sweet je Carl & Ellie. Nak macam tuh jugakkkkkk. Please. Aku nangis sebab love story dorang terpaksa end up macam tuh. Sedihhhhhhhhhhhhh :( You can't blame me for wanting something like that. Korang pun mesti nak kan? Haaaa, kantoi busuk. I miss Ada. Nur Shuhada. A classmate of mine for one and a half years. Rindu dia tetibe. Brutal dia tuh tapi cantik sangat. Selalu gaduh dengan dia. Hahaha. 3RK 0913 the best!
Jari aku kembung. Bengkak langgar pintu. Haha, bengong. Tengah cakap-cakap dengan mak, tangan gerak-gerak tetibe langgar pintu. Sakit wohh. Tapi tak nangis. Hehe. Sikit je ma. Mak buat talam sagu. Entah macam mana rasanya, aku yang sukat santan, gula and sagunya. Tak pandai lah nak guna ounces and pounds. Cara omputih. Tadaaaa, colourful. Bentuk dia empat segi lepas potong then bila dah gaul dengan kelapa parut tak nampak bentuk dah. Haha. Enjoy ~ Mak cakap thanks for appreciating what I've done. Cehh, mak ni. Akak makan sikit je. Warna tuh yang nampak menarik.
I got a glimpse of the future. Takut weh dengan masa depan. Tak nak jadi dewasa. Aku tak nak tengok macam mana aku dah besar nanti. Paling takut dengan SPM. Macam mana nanti? Aku bukannya pandai pun. Tak macam Danny and Napishh. Hoping Izzudin will get straight A for his PMR. Belajar lah elok-elok, jangan jadi macam aku ni. Lelaki senang ah. Naik upper form masing-masing transform, jadi pandai tetibe. Mana aci macam ni. Lelaki akan tetap jadi lelaki macam lagu Kim Jung Kook. Haha. Aku tak layan korea sangat lah weh. Sorry eh.
Lagu Remember When for my bloggie. Lagu tentang kenangan. Dari cerita UP aku amek lagu ni. Sweet jak. Remember when I was young and so were you and time stood still love was all we knew. Jangan salahkan aku sebab sukakan lagu romantik macam ni. Lagu slow sangat-sangat boleh buat aku menangis. Nampaknya this little princess takdelah tough mana. Haha. We came together we fell apart broke each other's heart. Dalam hubungan manusia dapat aku simpulkan, memang akan ada sakit menyakiti dengan orang yang kita sayang tapi kasih sayang tuh tetap utuh kan? Yes, I was born to make mistakes not to fake perfection. Kata-kata Drake.
Words of wisdom: I know I'm not perfect. But at the end of the day, who is? -Bruno Mars-
Labels: #DearFutureHusband, #DreamingBig, #FunHoliday, #ILoveYou, #IMissYou
Bonjour!
Izz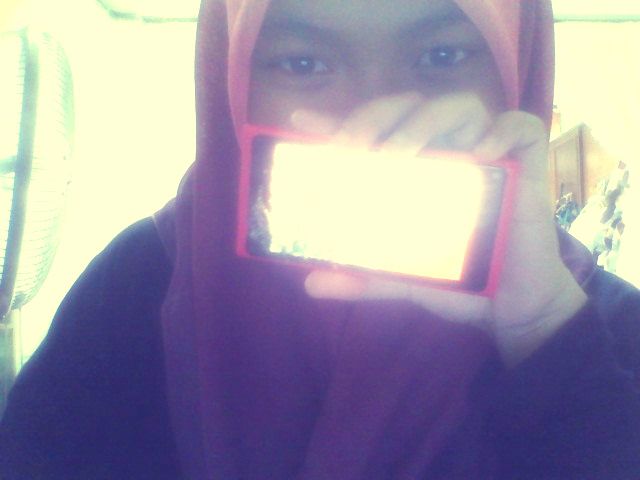 Hye, It's AAA here. Welcome to Pastel darls. Loving someone who doesn't love you back hurts like hell, you feel it?
Tekan buttons dekat bawah nih kalau nak tengok Profile, Friends and Tutorials





Babble
Anything?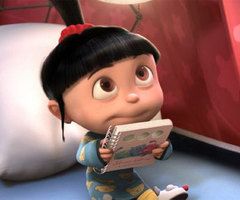 URL blog not email

Put ur link correctly

No harsh words please?


Moments Together
Credits.
Behind the Scene



Skin by : Illi Shuhada
Template Basecode : Najmi Supian
Header : AtiQah
Linkies code : WANA
Re-Edited : Izaty