Bosan and tak tahu nak buat ape.
Assalamualaikum.
Sebenarnya kan, aku tengok Istanbul Aku Datang dekat phone je. Hehe. Bijak kan. Tengok cerita yang sejam lebih tuh dekat phone. Penat nak pegang phone selama sejam. Comel je Lisa Surihani. Walaupun phone aku retak seribu, tetap boleh tengok tau. Mana lah aku mampu nak beli blackberry and Iphone and Samsung SIII. Aku tahu aku terlambat sikit nak tengok cerita ni. Bengong lah tomok ni. Lambat sangat.
Tadi ada rehearsal dekat KMC. Punya lah lama aku tunggu, baru dapat main. Comel tak aku. After balik dari practice. Sebenarnya nak tayang phone aku yang retak tuh je. Tak clear sangat kan, sorry lah ye :) Danny, jangan nak komen pasal gambar aku ni ek.
Sekarang tengah tengok Cik Paris Diva Kampung. Tak suka Elfira Loy. Gedik. Aku suka Liyana Jasmay. Teringat pulak kat Abu. Perempuan berlagak jatuh cinta dengan budak kampung. Macam comel je ken. Cehh, memang semua cerita melayu macam ini lah. Cerita Cun! tuh, sama je. I mean lebih kurang. Kita kena take chances in life. Takkan pernah ada peluang lagi kalau sekali tuh kita dah lepaskan. Eh, macam orang tua je bercakap. Dah banyak sangat pengalaman dah ke? Haha. Awh ~ Comel je Sufian confess feelings dia dekat Zulaikha. Sweet jak. Ya Allah, Izzue comel sangaaaaaat.
Izaty gedik. Bosan tak tahu nak buat. Ngantuk tapi tak nak tidur. Kenyang tapi nak makan. Erm, bosan. Tengah tengok iklan pampers. Baru rock. Nak study, macam malas je. Rileks lah bro. Ahhh, ada cerita baru sekarang ni. Strawberi Cinta lakonan Yana Samsudin, Pierre Andre and Diana Amir. Nak tengok. 6 Disember. Aku tulis je aku nak tengok. Confirm sampai tahun depan aku tak tengok-tengok. Sinopsis:
Strawberi Cinta yang mengisahkan tentang Ichigo (Yana Samsudin) yang datang ke Malaysia dari Jepun untuk mencari sesuatu. Di Malaysia, Ichigo bertemu dengan Hakimi (Pierre Andre) seorang pemandu pelancong. Dapatkah Ichigo bertemu dengan apa yang dicari? Jangan lupa saksikan Strawberi Cinta di pawagam 6 Disember ini.
Ternampak trailer Perahu Kertas. Tengok lah sendiri ye :)
Tukar lagu Aku Datang by Tomok untuk lagu blog. Influence dari Istanbul Aku Datang. Aku ni gedik ken? Suka tukar-tukar lagu blog. Mana aku rasa sweet, aku jadikan lah lagu blog. Dah lagu ni sesuai dengan mood aku sekarang ni. Sangat tak reti duduk diam. Tahun depan kan, aku tak nak duduk kelas lah waktu prep. Duduk library. Eh jap, aku nak duduk kat pavi masa prep petang and dekat dewan atas for prep malam. Alaa, early preparation. Cakap je lebih. Nanti bukan buat pun. Macam tuh lah Izaty :)
Masing-masing sekarang nak whatsapp. Aku takde benda alah tuh. Nak complain ni, kenapa semua orang nak whatsapp ni? Tak adil. Watching Raikan Cinta now, weeding antara Hafiz Hatim and his wife. Alaa, yang pengacara Showdown tuh. Aku asyik cakap sweet je dari tadi. Tapi dah dorang memang sweet pun. Nak buat macam mana. Nak tahu macam mana my dream wedding? Datang nanti. Aku jemput kat sini je lah. Tak nak bazir duit buat card bagi dekat korang. Nanti buang jugak. Ehh, no way korang boleh buang my wedding card. I'll design it to be the most beautiful card. Mesti korang sayang nak buang punya lah. Haha, dreaming Izaty.
Assalamualaikum.
Labels: #DreamingBig, #FunHoliday, #IMissYou
Bonjour!
Izz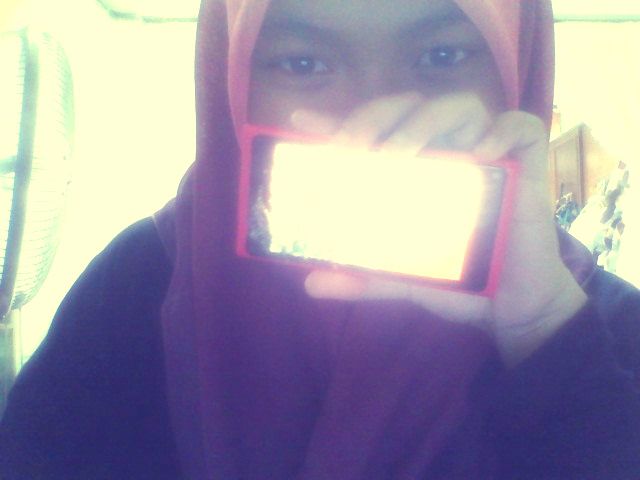 Hye, It's AAA here. Welcome to Pastel darls. Loving someone who doesn't love you back hurts like hell, you feel it?
Tekan buttons dekat bawah nih kalau nak tengok Profile, Friends and Tutorials





Babble
Anything?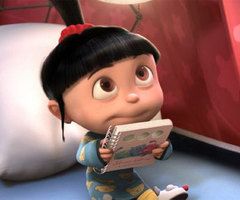 URL blog not email

Put ur link correctly

No harsh words please?


Moments Together
Credits.
Behind the Scene



Skin by : Illi Shuhada
Template Basecode : Najmi Supian
Header : AtiQah
Linkies code : WANA
Re-Edited : Izaty