Tuition.
Assalamualaikum.
Believe it or not, esok I start tuition. Wehhh, tak nak sebenarnya. Tapi it's really for my own good rite. Jadi, saya akan pergi. Walaupun sekejap, sampai the end of December. Tapi it's enough knowledge I can have. Erghhhhhhhhh, akhirnya aku pergi tuition. Dah tak payah cari cari dah. Now watching again Istanbul Aku Datang. Kali nih yang dah download punya lah. Penat jugak nak menunggu dia download, dengan line yang so slow nya. At last, dapat jugak download. Dian comel, Harith sweet, Azad lembap. Kesimpulan cerita nih, senang kena tipu. Lisa Surihani pelat R. Comel je perempuan pelat R. Beto cakap gampang. Awhh ~ tak sangka. Aku tengok cerita nih, aku yang belushing sorang-sorang. Hehe. Muka Tomok macam Shebul. Aku nangis. Aku nangis weh masa nak dekat habis tuh. Tapi kan, aku suka ending macam tuh. Dia pilih Harith jugak. Yeayyy :)
Aku bukan perempuan jenis yang rajin nak keluar. Hariz nak baju Uniqlo, mana nak cari weh? Sesape tolong belikan. Nanti aku bayar lah balik. Please :) Kena lah belikan, nanti dia cakap bukan-bukan pulak pasal aku. Soooo, aku desperate sangat nak cari baju Uniqlo untuk dia. Nak beli online, aku tak reti sangat. Aku tak keluar masa cuti nih, maybe aku pergi jalan-jalan kejap tapi takde lah nak membazir masa aku cari baju dia tuh. Erm, that's why aku nak kena belikan untuk dia. Paling lambat pun, untuk birthday dia 15 January nih. Sape suruh lahir awal sangat nih. Tak rajin nak survey kedai. Kalau aku pergi shopping pun, aku jalan menonong je. Beli baju aku je sudah. Ergh! Mana nak cari baju dia sekarang nih. Aku nak cari baju jugak untuk concert nanti, but takdelah nak cari baju untuk dia. Takkan nak belikan dia dress. Tukar-tukar hadiah? Lambat lagi. Dahhhh, serabut kepala hotak pike pasal dia. Nasib baik lah aku dah tak suka dia. Berjaya singkirkan pondan tuh :)
Kegembiraan yang melampau dan akhirnya membawa kepada tangisan yang tak berpenghujung. Situasi aku sekarang. Mak selalu cakap, 'jangan gembira sangat, suka-suka dapat duka.' Sekarang baru aku percaya. Esok, pergi tuition, pakai baju apa ek? First day tuh weh. First impression must always be good. Dulu kan, pernah lah jugak tuition situ, masa darjah 6. Hehe. Tapi aku takdelah pandai mana, dapat 4A 1B je. Sebab tuh tak dapat masuk MRSM macam yang Abah harapkan tuh. Tuition masa form 3, memang langsung tak belajar. Ya Allah, dah semua member satu sekolah, borak je lah. Macam kat sekolah, dalam kelas tak jumpa je. Sape lagi kalau bukan Sheryll tuh, haha. Rindu dia.
Pusat Tuition Era Pelita. Nama tak sedap, tapi cikgunya quite okay lah ken. 4 subject RM400. Tambah lagi satu subject RM60. Mahal tuh weh. Mak cakap 'takpe, awak pergi belajar elok-elok, pandai-pandai tau.' Sebenarnya macam nak amik subject BM je, aku dah lemah BM. Nak buat ayat pun susah. Harap je orang Melayu tapi hampeh. Tak nak lah susahkan mak. Kesian mak. So, akak akan belajar pandai-pandai tau mak. SPM tahun depan InsyaAllah straight A. Amin.
Words of Wisdom: If I said I love you, trust it, never doubt it coz it came truely from my heart. Never make me hate you, I'll forget everything you've done and hate you with all my heart.
Labels: #DreamingBig, #IMissYou, #StudySmart
Bonjour!
Izz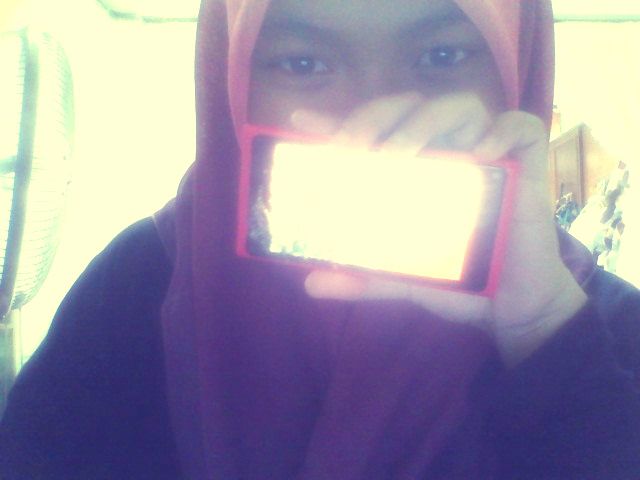 Hye, It's AAA here. Welcome to Pastel darls. Loving someone who doesn't love you back hurts like hell, you feel it?
Tekan buttons dekat bawah nih kalau nak tengok Profile, Friends and Tutorials





Babble
Anything?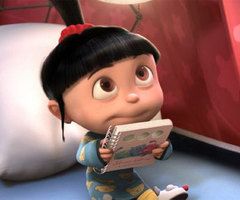 URL blog not email

Put ur link correctly

No harsh words please?


Moments Together
Credits.
Behind the Scene



Skin by : Illi Shuhada
Template Basecode : Najmi Supian
Header : AtiQah
Linkies code : WANA
Re-Edited : Izaty