Without Broadband, can I live?
Boleh aku mencarut tak? Aku rasa marah sangat. Ergh. Malas lah nak cakap. Broadband Abah tarik macam tuh je. Memang tak patut ah. Kecoh betul. Nak skype tak boleh. Baru nak eksyen depan dia. Dia menunjuk Ice Cream dia, aku tunjuk lah nugget ayam tempura aku. Fair kan? Tak sempat. Sedih sangat. Aku dah hampakan dia. Kesian dia. Eh kejap, semalam dia dah tertidur. Aku marah sangat tapi aku chill jer. Haha. Watlek sudah. Takmo lah marah-marah. Aku tak boleh marah dia. Nanti aku rindu. Haha. Gedik sungguh.
Aku tengok Aku Terima Nikahnya. Baru halfway. Malas nak tengok sampai habis. Tadi makan maggi review Kejap cerita Ady Valentino. Mengarut sungguh Hazama berlakon. Aku tak tengok pun. Layan maggi aku jer. Bibir Ady Putra nih hitam doh. Smoker tegar ke hape. Tapi I admire his body. Six packs tuh weh. Muscle bagai. Izz cakap tough macam dia kan. Aduhh, tahu lah awak tuh pemain rugby. Badan ketak-ketak. Haha. Dia comel doh. Senyum lebih-lebih untuk saya tau. Sedih doh cerita nih. Tak sanggup aku nak tengok. Baru 30 minutes, aku dah start feeling. And I say you, Nora Danish is flawless. And baju-baju dia semua awesome. Cantik-cantik siot. I need one. Nangis aku layan cerita nih. Nih belum dalam gelap lagi. Berseorangan pulak tuh.
Jerawat! Sakit doh. Time nak bukak sekolah lah nak ada jerawat. Dekat dahi pula tuh. Nak pakai Oxy tak berani. Sebab Yaya pernah try then kulit jadi kering. Tinggalkan bekas macam tuh. Takut lah nak pakai. Seriously, aku nak sangat jerawat nih hilang. Malu lah nanti nak walk around with a big pimple on my forehead. Kalau boleh nak hilangkan just before the school starts.
Please don't try to be someone else. Just be yourself.
I don't care if people hate me. Now,
I've
decided to change the song in my blog. Nak ubah header to a more reasonable one. I just want to change everything. One day, InsyaAllah :)
You know what, I've started realizing that I need to change myself. And the blog of course. I was blogwalking just now and I visit this awesome blog. Sangat simple and very calming. Lagu yang dia letak ialah Istighfar. I just want my blog to be calming and beautiful, walaupun simple. Nanti aku buat lah kalau ada masa.
Tengok pula The Lucky One. Banyak betul censored part dia. Tapi seriously dorang sweet. I would like flowers from a boyfriend. Hehe. Gedik. And I really want someone who can play the piano for me. Sweet sangat. Ada ke lelaki yang boleh main piano untuk aku? Tak mungkin ada. Hehe. Till then.
Source Code. Cerita apa entah dalam lappy aku nih. Ileen lah bagi. Watching this movie. Akhir tahun nih banyak layan movie je. Bosan weh tak tahu nak buat apa. Malam otp dengan dia. Sampai 2 jam macam tuh cukup. Ergh. Tak bosan ke? Tak kot. Cakap pasal sekolah je semalam. Dia tak habis-habis nak poyo. Lol. Takmo cakap pasal dia. Done.
Lalala ~ Dengar lagu Sampai by KRU. Esok kena balik sekolah awal. Tak kisah lah. Nak kena susun barang dalam locker lagi. Nak kena bawa buku apa je? Tak tahu lah. Tak pernah masuk sekolah. Beg aku punya lah banyak. Dengan baldi, meja, rack. Weh bangang, nih kau pergi sekolah ke pergi luar negara. Haha. Tak nak balik sekolah lah. Tak suka balik sekolah. Tak nak! Faham tak? Aku tak nak balik sekolah. Nak duduk rumah. Nak mak. No way I'm going back to school. Tak nak SPM. Tanggung jawab besar tuh weh.
Aku harap sangat ada rugby tournament dekat sekolah. And dia boleh datang. Berharap sangat. Nak jumpa dia. Nak dia datang jumpa aku. Hehe. Gatal sungguh aku nih. Nak ajak dia datang pun susah. Bungekk, datang ah sekolah main rugby. Nak tengok. Datang lah sekolah. Eh, kan aku tak nak balik sekolah. Nih suruh dia datang sekolah pulak. Haha. Bungekk giler.
Assalamualaikum.
Labels: #DearFutureHusband, #FunHoliday, #ILoveYou
Bonjour!
Izz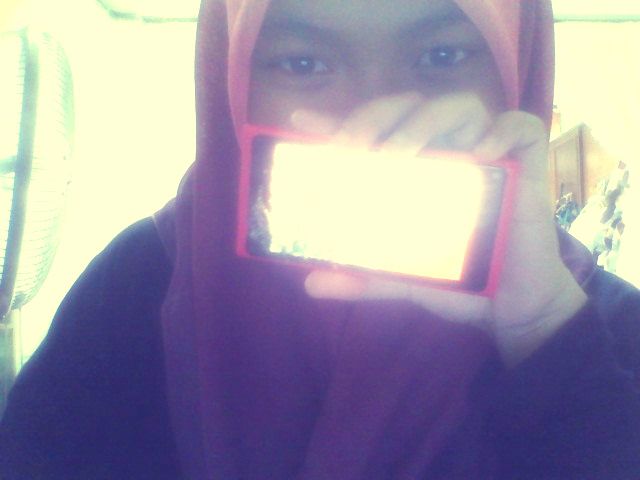 Hye, It's AAA here. Welcome to Pastel darls. Loving someone who doesn't love you back hurts like hell, you feel it?
Tekan buttons dekat bawah nih kalau nak tengok Profile, Friends and Tutorials





Babble
Anything?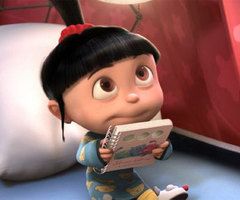 URL blog not email

Put ur link correctly

No harsh words please?


Moments Together
Credits.
Behind the Scene



Skin by : Illi Shuhada
Template Basecode : Najmi Supian
Header : AtiQah
Linkies code : WANA
Re-Edited : Izaty