Cinta Vlog.
Assalamualaikum.
Sekarang nih tengah tengok Cinta Vlog. Nak tengok cerita tuh, sila tekan
SINI
. Dah habis nanti aku bagitahu macam mana ceritanya ek. Jangan kacau aku tengok movie. Sumpah mengamuk. Nanti aku nak prepare tissue bebanyak sebab nak tengok Aku Terima Nikahnya. Dorang kata cerita tuh sedih. Nak try tengok. Cinta Vlog tengok dekat Youtube je. Agak tersangkut-sangkut. Tapi takpe. Aku still boleh enjoy walaupun bukan kelajuan maksima yang aku inginkan. Mengarut.
SHEZZ (ALIFF AZIZ) adalah seorang vlogger popular. Vlog nya penuh dengan lagu, nyanyian dan pertunjukkan silap mata. MADIHA (WAWA ZAINAL) pula adalah seorang vlogger yang baru. Tujuannya membuat vlog tersebut adalah untuk menambah keyakinan diri. SARA (ANNE NGASRI) kawan Madiha, merupakan peminat SHEZZ dan suka menonton kesemua vlog SHEZZ. Ahda (ZAHIRIL ADZIM) adalah seorang pekerja di kedai Pak Ayob iaitu bapa kepada Madiha. Ahda sentiasa menyokong apa saja yang Madiha lakukan.
Disebabkan Sara yang meminta Shezz menonton vlog Madiha, Shezz telah mengutuk dan mengejek vlog milik Madiha. Tanpa disangka, kutukan Shezz telah dibalas oleh Madiha dan rating laman vlog milik Madiha semakin tinggi. Shezz yang telah berang mula berpakat bersama RISA (NURUL JANNA) dan AK (MIZY RAZUAN) untuk membalas dendam terhadap MADIHA. Akhirnya, kejadian yang tidak disangka berlaku..
Today is 29th December. Lagi berapa hari hah nak balik sekolah? Lagi TIGA hari tuh weh. Ya Allah, cepatnya berlalu. Aku berharap sangat tetiba dia bagi notis bahawa SPM tahun 2013 dimansuhkan. Selamanya tiada SPM. Kan best. Tapi angan-angan je tuh. UPSR and PMR dah mansuh. Takkan SPM pun sama. Bodoh lah rakyat Malaysia nanti. No offence kay. Tapi seriously aku tak nak langsung hadapi semua nih. Mak suruh aku jadi matang. Arghh, aku tak matang ke? Seventeen and still childish. Ramai orang kata aku manja. Tapi yang tak berapa nak kenal aku mesti say aku nih ganas. Ergh. Frust nya aku.
Dari pagi text dia. Lol. Tuh pun nak bagitahu ke? Malam nih skype lagi kot. Dia cakap dah nak balik sekolah dah. Lagipun tahun depan aku dah jarang balik kan. Erm, sedih. Semalam kan aku stalk ex crush aku, AAA. Hehe. Aku bukak lah fb dia. Lol. Stalker.
Nampak gambar tuh? Dia dah ada awek. Aku dah tahu sape awek dia. Patutlah tak pandang aku. Haha. Mengharap sangat dulu. Sampai menangis sebab satu sweater. Bengong betul Izaty nih. Tapi takpe. I believe it's his choice and he's happy with it. Lagipunkan aku dah boyfie. Kalau dia tahu confirm dia mengamuk. Bukan mengamuk je, merajuk macam budak kecik. Haha. Nvm. Kali nih aku lepaskan jer. Aku dah bahagia dah. Dia pun sama. I wish him all the best :)
Assalamualaikum.
Labels: #AAA, #DearFutureHusband, #FunHoliday, #ILoveYou, #IMissYou
Bonjour!
Izz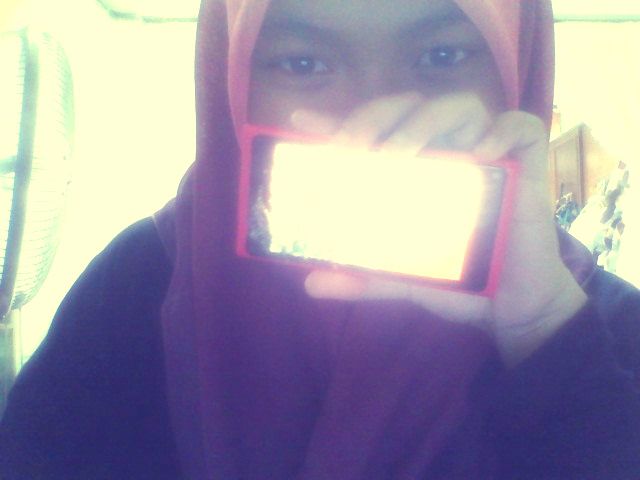 Hye, It's AAA here. Welcome to Pastel darls. Loving someone who doesn't love you back hurts like hell, you feel it?
Tekan buttons dekat bawah nih kalau nak tengok Profile, Friends and Tutorials





Babble
Anything?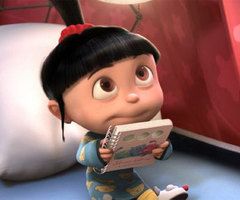 URL blog not email

Put ur link correctly

No harsh words please?


Moments Together
Credits.
Behind the Scene



Skin by : Illi Shuhada
Template Basecode : Najmi Supian
Header : AtiQah
Linkies code : WANA
Re-Edited : Izaty