Korean Influence.
Tengok Sinetron Aliya, Ya Allah sumpah cerita dia berbelit-belit. Tapi aku dapat rungkaikan jugak. Geisha bukan anak Shinta, Aliya lah anak dia. Aduh, beneran sih Aliya anak kamu. Aku yang tengok cerita nih jugak yang stress. Haihhh, tak pernah-pernah aku minat cerita Indon nih. Tetibe boleh tersuka, maybe sebab ada Irwansyah kot. Tak minat dia pun, entahlah. Cerita dia dah makin complicated loh. Tak faham aku. Tetibe Gilang ada kembar nama Galang. Then, Fairs pula anak Hendri. Ahh, tak faham aku. Sumpah aku dah tak faham. Adik cakap Marina mengandung anak Zaki. Tapi dia tak nak ngaku sebab kan Zaki tuh miskin. Izaty talking about Indon loh. Hebat sih.
We talked for 30 + 54 minutes. Aku tak tahu macam mana nak convert jadi hour lah. Haha. Then, aku call dia, dia cakap nak tidur. Bye. Habis super saver aku, setakat cakap 7 minutes jer. Takpelah. Lepas nih kalau aku tak top up jangan marah hah. Malas nak keluar pergi kedai. Tengok lah nanti. Kalau aku tak reply, sorry leh. Mak tak mungkin nak bagi aku duit, malas pula nak minta, nanti mak bising. Haha. Do what you want to do, do what you want. Windows 8. Well, malas dah nak tulis. Takde idea sekarang nih. Esok dah concert dekat Stella Maris Hall. Entahlah dekat mana. Abah tahu lah kot. Dah beli baju baru just for the concert. Sebenarnya, aku malas nak fikir pasal baju tuh. Tapi dah mak suruh beli, aku pun beli lah. Semalam beli cardigan, dua baju kurung, satu tudung. Wahh, aku ternampak camera baru, Samsung Galaxy Camera with 3G. Confirm lah tak dapat beli, camera dulu ada lagi. Cehh, ada ke camera? Hehe. Belikan lah ye :)
Watching Cinderella's Stepsister again. Best sangat bila dapat tengok hari-hari. Tapi kadang-kadang terpaksa skip jugak sebab ada tuition. Tuition diadahulukan, Cinderella's Stepsister diutamakan. Tak suka lah tengok Eunjo sedih-sedih. Mana boleh Gihun buat dia menangis lagi. Semua orang nak buat dia nangis. Mana boleh. Ehh, aku suka tengok drama Korea sejak kebelakangan nih. Tadi before Cinderella's Stepsister, aku tengok Ohlala Couple. Aku prefer Yeo-Ok dengan Hyeonsu daripada Sunam. Haha. Aku hafal nama dia weh. Aku sangat-sangat benci Hyoseon. Sangat-sangat pandai bodek orang. Pengampu macam tuh. Sakai giler. Aku nangis at the end of this story. Sedih sebab ayah dia mati sudah. Kesian Eunjo, takde sape nak back up dia lepas nih dah. Ahh, hajat ayah dia tak berkesampaian nak dengar dia panggil ayah. Nak tengok Scent of A Woman tapi aku mana ada Astro Beyond. Cerita tuh sedih weh. Ahhhhhhhhhhhhh, gedik sangat Izaty nih. Tak habis-habis nak tengok cerita orang mati. Takpelah, orang yang mengingati mati nih orang yang bijaksana. Tetibe lagu Saat Terakhir berkumandang.
Kena pergi tuition. Harini punya class FOC. Aku tak amik pun subject Sejarah tapi boleh pergi. Yeayy. Tak payah bayar pun. Best sangat. Sejarah weh. Aku ada ternampak iklan DHAT. Aku suka sangat tengok Didie Alias berlakon. Slang dia cakap Indon lawak giler oh. Aku nih takde lah tengok Maharaja Lawak Mega tuh. Sebab malas nak tengok. Tengok dekat TL pun dah ramai cerita pasal MLM. So, aku tengok lah cerita yang pelik and romantic. Biasa lah Izaty. Kalau tak tengok Didie, aku tengok Sharifah Shahira. Lawak lah jugak dorang tuh. Takpe lah. Banyak gelak virus hati bak kata Amin Azman. So, Izaty tak boleh gelak banyak sangat. Now, lagu Luluh by Samsons berputar. Tak habis-habis lagu sedih yang aku dengar. Takdir mengutuskan kita harus berakhir. Segenap hatiku luluh lantak mengiringi dukaku yang kehilangan dirimu, sungguh ku tak mampu tuk meredam kepedihan hatiku tuk merelakan kepergianmu. A short part of Luluh. Try dengar lagu tuh. Sedih lah jugak. Aku start minat lagu tuh masa tengok cerita Saus Kacang. Haha. Imma weird person deh.
Syerah bengong ah. Abah bawa balik acar buah, adik panggil acah buah. Ya Allah, meh aku ketuk aje kepala dia. Kan dah kena baling bantal. Sape lah yang ajar dia BM nih. Acar bukan acah. Ishh, geram aku. Orang melayu tapi tak pandai cakap melayu. Lain lah kalau dia tak pandai BI, boleh terima lagi. Nak kena suruh dia pergi tuition lah. Aku tak sempat tengok Scent Of A Woman. Tadi ada dekat Astro Ria. Song Joong Ki comel lah lately, The Innocent Man, lagu Really by him. Sayu jer dengar. Actually tengah tengok Entertainment Weekly. Layan Korea nih best jugak ken. Let The Wind Blow, lagu baru dari LED Apple. Try dengar. Ehh, Izaty sejak bila minat Korea nih? Takde minat mana. Sikit-sikit jer. Tengah try makan durian dengan nasi. Hmm, not bad. Sedap lah jugak. Kenyang aku makan weh. Mak masak asam pedas and ada acar buah yang abah bawak balik. Tak makan acar buah sangat, mak tak bagi. Tengok Cinta itu Milikku. Kesian Rania. Aku tengok tv je harini. Selalunya, ada activity lain. Lisa pakai Sofy loh, kantoi sudah. Haha. Kejap lagi aku nak tengok Merlin pulak. Yeayy. Mention me kay kejap lagi. Tweet tweet.
Labels: #FunHoliday, #ILoveYou
Bonjour!
Izz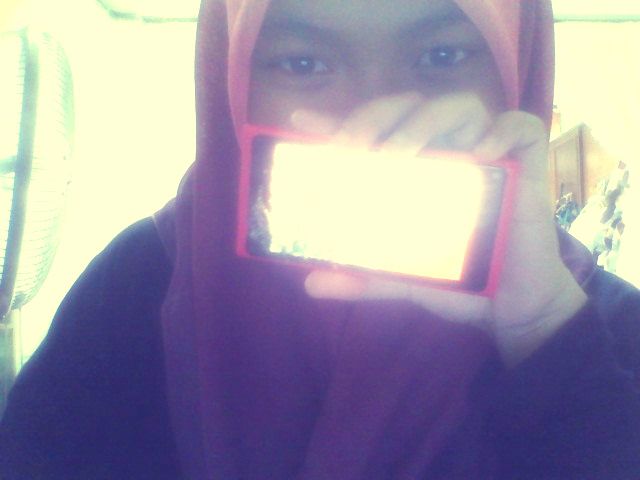 Hye, It's AAA here. Welcome to Pastel darls. Loving someone who doesn't love you back hurts like hell, you feel it?
Tekan buttons dekat bawah nih kalau nak tengok Profile, Friends and Tutorials





Babble
Anything?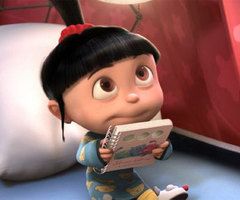 URL blog not email

Put ur link correctly

No harsh words please?


Moments Together
Credits.
Behind the Scene



Skin by : Illi Shuhada
Template Basecode : Najmi Supian
Header : AtiQah
Linkies code : WANA
Re-Edited : Izaty