Teruskanlah :)
Assalamualaikum.
Mata dah berair tapi aku still kata dekat dia aku tak ngantuk. Suka sangat call time aku dah tidur. Hehe. Aku takde lah tidur awal mana. Around 2AM macam tuh lah. Habis cantikkan blog lah, cbox aku letak background lah. That's why aku tidur lambat. Then, aku tidur lah. Aku ingatkan dia tak nak call ke hape pastu pukul 4 dia call. Tengah-tengah mamai tuh boleh gelak-gelak. Izaty bengong. Haha. Mengantuk sehh. Dia tuh excited bebenor nak amek result harini. Sekolah dekat je dengan rumah. Untung lah. Sekolah aku pulak amek masa 2 jam setengah nak sampai. Menyusahkan betul. Huwarghh :O Mengantuk giler.
Harini aku pergi beli ribbon untuk hias balang-balang kerepek yang mak nak bagi dekat Mokde. Macam hadiah gitu. 48 balang nak bagi Mokde tuh semua aku kena hias. Erm, Abang Epul and Abang Apit punya majlis. Two in One. Best ke? Aku tak tahu lagi nak pakai baju apa. Nak kena beli baju nih. Harituh ada ternampak baju kurung moden tuh. Polka Dots and ada lah manik-manik all around the wrist part. Nak beli tapi mak kata kat asrama mana boleh pakai manik-manik nih. Tak boleh ek? Haha. Takpe. Then, ternampak baju kurung yang sangat simple. Takde corak. Just one colour. Tapi dia ada classic elements macam yang besi-besi bagai tuh dekat bahagian dada. Not labuci but, alaaa, yang besi gantung-gantung orang kahwin tuh. Susah lah nak cerita dekat blog. Majlis dorang 23 December nih. Takde masa dah nak cari baju bagai. Tak boleh. Kena nampak cantik lah.
Ada jerawat! Tak suka tak suka tak suka. Sakit doh. Dah lah majlis dah dekat, sekolah dah nak bukak. Menyusahkan betul. Mana ada aku pakai Oxy segala bagai. Tak minat. Biar kulit muka aku natural je. Beauty product yang aku pakai ialah Olay Natural White. Haha. Natural lah sangat. Actually, tuh Aunt aku bagi. Dia stay dekat Saudi Arabia right now. Tapi dia ulang alik Saudi Arabia
⇋
Australia
⇋
Malaysia. Mother dia in Malaysia lah of course. Husband dia orang Arab sana. Anak-anak dia Iman and Huda dekat Aussie sana studying. Dia kaya boleh lah. Aunt aku bagi Olay dari Arab weh. Haha. Tak tahu lah berkesan ke tak. Nak putih punya pasal. Aku takde lah hitam mana. Aku tak main rugby kay. Haha. Tapi jerawat nih perlu pergi sebelum orang kahwin tuh. Wajib!
Mak masak sedap harini. Nasi Briyani, Ayam dia aku tak tahu nama apa. Tapi nampak sedap, bau wangi. Makan je lah kan. Ada acar buah, papodam. Sorry kalau salah eja. Tak pandai sangat. Sedap weh. Tapi Abah takde. Abah kan dekat KKB sana. Entah dia tengah kawad ke, latihan apa entah. Kesian Abah. Takpe-takpe. Nanti Abah balik akak belanja makan seafood ea. Hoho. Ada duit kah? Abah tunggu dan lihat lah ye. Hehe.
Keputusan terletak di tangan anda. Keputusan PMR tahun nih menurun. Batch kitorang agak awesome. Tak sure lah pulak menaik ke menurun. Aku rasa mesti meningkat. Batch 96 the best. Batch 97 jangan sedih-sedih. Amni, jangan nangis sayang. Okay lah tuh keputusan macam tuh. Sep sikit, kita sama. Takmo sedih-sedih kay sayang. Tahniah kepada Daniesyah and semua yang dapat straight A. Tak kira lah 8 or 9. Yang penting korang dah berusaha bersungguh-sungguh. Aku tak berapa gemar dengan nombor tapi bila nampak 8 dalam slip keputusan, Alhamdulillah. Kepada yang tak mencapai target, sila berusaha lagi untuk SPM. Alaa, korang naik upper form gerenti korang pandai punya lah. Tak macam aku nih. Bilangan A tak penting pun. Nanti SPM lebih penting. Jangan sedih kay semua batch 97. Terutama kepada Muhammad Izzudin, jangan lah sedih-sedih. Tak perlu lah tak reply text aku. Aku yang sedih.
Lalala ~ Watching Aliya. Makin berbelit aku nengoknya. Tetibe nampak Wawa Zainal punya iklan, putih siot. Jealous aku. Cantik and comel. Aku suka tengok dia berlakon jadi Amanda. Rindu dia. Bukan Wawa Zainal tapi sayang aku. Cehh, sayang kau? Geli aku. Bukan sesiapa pun lah yang perlu korang tahu. Cukup lah dia untuk aku. Takpe takpe. Izaty gila. Izaty bosan. Izaty tunggu dia reply message. Izaty lembap betul. Izaty bungekk! Izaty nih banyak betul kelemahan. Sedih gila jadi Izaty. Tapi takpe. Izaty ada kebaikan jugak. Haha. Saje nak puaskan hati sendiri. Izaty gedik weh. Sayang dekat dia, sayang dekat semua orang yang tak sayang Izaty. Takpe takpe takpe. Izaty just senyum je tau. Macam nih :D Senyum senyum senyum. Tahan tahan tahan. Jangan nangis. Jangan stalk dia. Jangan jadi gila. Terus tunggu, terus tunggu, terus menunggu. Teruskanlah, teruskanlah.
Labels: #BestFriends, #DearFutureHusband, #DreamingBig, #ILoveYou, #IMissYou, #StudySmart, #WhileI'mAllAlone
Bonjour!
Izz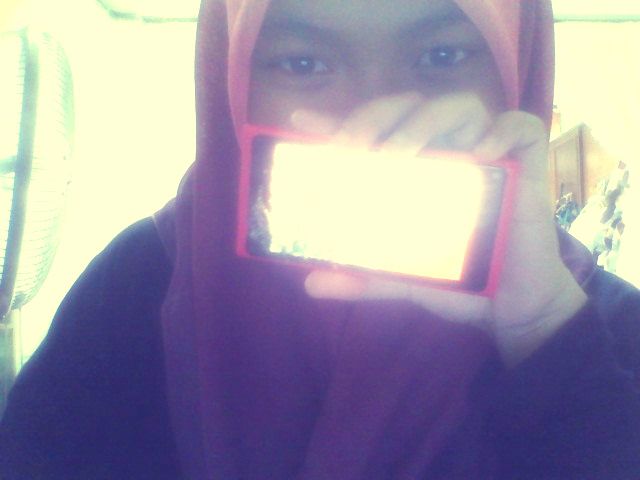 Hye, It's AAA here. Welcome to Pastel darls. Loving someone who doesn't love you back hurts like hell, you feel it?
Tekan buttons dekat bawah nih kalau nak tengok Profile, Friends and Tutorials





Babble
Anything?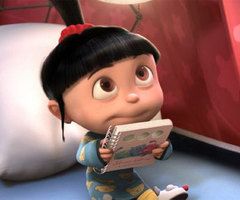 URL blog not email

Put ur link correctly

No harsh words please?


Moments Together
Credits.
Behind the Scene



Skin by : Illi Shuhada
Template Basecode : Najmi Supian
Header : AtiQah
Linkies code : WANA
Re-Edited : Izaty