Pianist.
Setelah fajar menyingsing, aku siapkan breakfast for the whole family except Abah sebab Abah dah pergi kerja awal-awal lagi. Aku masak weh. Cayalah Izaty. Masak nasi goreng duduk dekat dapurnya dekat setengah jam. Kupas bawang je dah 15minit. Haha. Aku mana biasa kerja macam tuh sebenarnya. Lainlah kalau bahan-bahan dah tersedia. Senang je aku masak. Aku pernah try masak lemak cili api tapi mulut aku bising lah tanya mak macam-macam. Hehe. Aku pandai masak. Dah boleh jadi bini orang. Yeayy. Masakan yang senang. Jangan cakap aku tak pandai masak ea. Siaplah korang nanti. Haha *evil smirk*

Harini Syerah ada exam piano. Trinity grade 4. Haaaa, aku rindu zaman dulu. Kalau aku habiskan sampai grade 8, kan senang buat diploma in music je. Tak payah nak amik Bio segala bagai. Dikira-kira aku habis grade 8 sama macam SPM. Kan senang, nanti oleh jadi piano teacher. Nama Twitter aku pun Pianist. Lol. Tapi sekarang nih impian aku dah berkubur macam tuh jer. Tak mampu nak further studies lagi macam apa yang aku harapkan. Kalau dulu aku berangan sangat aku dapat study dekat France, buat persembahan terhebat dekat dalam hall yang besar with a thousand of people, harga ticket 300 lebih hanya untuk satu show, gaji berjuta-juta. Haha. Kini tinggal angan-angan, punya lah susah aku nak sampai tahap tuh. Grade 7 for this year. Mungkin aku tak mampu nak main sebaik mungkin dah, jari dah tak lembut macam dulu, dah keras macam batang kayu. Bayangkan lah aku dah sepuluh tahun main piano. A piano. Aku nak main Sonatina and semua lagu classic tuh, aku nak jadi hebat jugak. Tak nak lah stuck taking Biology and tak mampu nak amik music lagi. Aku nak sangat jadi pemain piano yang terkenal. Dah menjadi impian aku sejak kecil. Haha. Atas tuh model piano yang ada dekat rumah.
Lagi dan lagi Cinderella's Stepsister. Tak pernah jemu aku tengok cerita nih. Sampai bila-bila memang aku nak sangat tengok cerita nih. Erm, masa aku kecil dulu kan, aku ada tengok satu cerita nih tajuk dia Pangako Sa Yo. Dah tak ingat sangat tapi lastly mak Angelo tuh mati. Tuh je ending dia. Mak dia halang cinta dorang berdua. Tak ingat lah. Sekarang nih ada encore dekat Astro Bella, malangnya aku takde channel tuh. Nak sangat tengok cerita tuh balik. Tak dapat laaaaa. Tapi aku puas hati lah jugak harini punya episode perempuan gila tuh jarang keluar. Yeayyyy. Sangat-sangat gembira. Aku nangis lagi. Sebab Kesian sangat dekat Eunjo.
نور عزاتي عبدالرحيم and محمدعذودين عبدالخليد
Esok Abah pergi kursus dekat Kuala Kubu Baru. Sedih walaupun KKB tuh takde lah jauh mana. Tiga hari kot. Sedih loh. Nanti nak pergi topup susah. Haha, tuh jer yang aku fikir. Takde lah, kesian mak nak uruskan rumah. Alaa, akak kan ada. Boleh tolong-tolong mak. Yeayyy. Akak anak sulung kena bantu keluarga. Dah boleh diharap. Hehe. Bangga sekejap walaupun sebenarnya nak sangat ada abang. Kan best ada abang, tak payah lah aku buat semua kerja. Tengah tengok Scent of a Woman. Actually, when you feel like hope is gone, just smile. Laa, kalau kita ada hajat Terakhir, kenalah fulfill it before we die. Takut nanti tak berkesempatan. SEDIH! Nur Izzati ada feelings weh. Takde lah hati keras macam batu.
Labels: #AAA, #BestFriends, #DearFutureHusband, #DearParis, #DreamingBig, #FunHoliday, #HeartBroken, #ILoveYou, #IMissYou
Bonjour!
Izz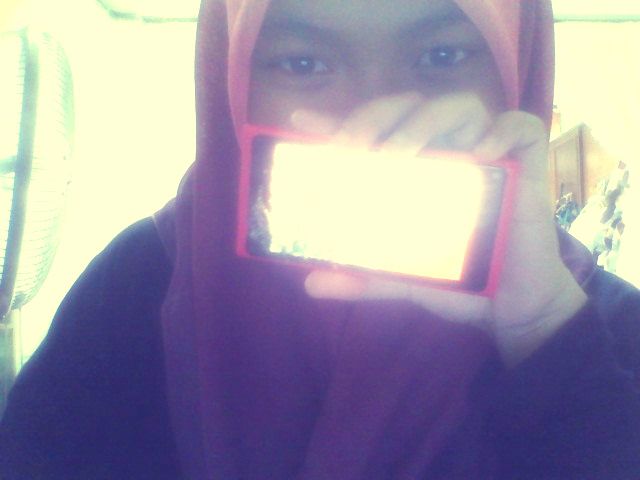 Hye, It's AAA here. Welcome to Pastel darls. Loving someone who doesn't love you back hurts like hell, you feel it?
Tekan buttons dekat bawah nih kalau nak tengok Profile, Friends and Tutorials





Babble
Anything?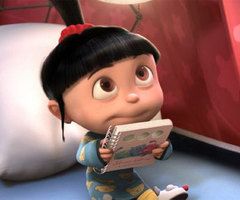 URL blog not email

Put ur link correctly

No harsh words please?


Moments Together
Credits.
Behind the Scene



Skin by : Illi Shuhada
Template Basecode : Najmi Supian
Header : AtiQah
Linkies code : WANA
Re-Edited : Izaty