Troubles.
Sekolah dua minggu. A lot of troubles. Sangat macam-macam. Keceriaan dorm lah, MTQ nak datang lah. Eh, stop menyusahkan hidup orang boleh tak. Masing-masing lack of sleep. Penat. Bulan April nih terlalu banyak perkara menyusahkan. Hmm. Kecuali that one day, April 8th. Aku tak bagi hadiah. Langsung tak bagi hadiah. Tahu kenapa? Sebab tak sempat nak beli. Aku just bagi sticky note tulis Happy April 8th. Hohoho. Sekarang kan, aku suka gelak macam nih hah. HOHOHO. Macam Santa.
Semalam stay up sampai pukul 2:30 pagi tengok Rise of The Guardians dengan Meet the Robinsons. Haha. Sanggup. Dekat sekolah tak boleh tengok. Sebab dekat sekolah semua orang study. So, aku pun kenalah study jugak. Nak pandai jugak weh. Ada class tuisyen lagi, nanti dia nak expand study time kitorang sampai pukul 4 setiap isnin dan selasa. Rabu dan khamis ada aktiviti koko. Eshh, nasib baik jumaat, sabtu, ahad. Sekarang nih tengah tengok Bloody Monday. Hoho. Cerita pasal virus hape entah. Tapi best lah jugak. Tak pernah-pernah aku layan cerita Jepun. Yosha. Kalau nak tengok, minta aku. Nanti aku bagi. Heleh. Macam boleh bagi je. Sekarang movie dah banyak. Ehh, jealous dengan Suraya. Dia dah tengok Olympus has Fallen. Nak tengok jugak weh. Ira pulak dah tengok The Croodes. Awhh, sangat jealous. Aku nak keluar tengok wayang pun Susah. Ish. Takpe. Nanti ada orang downloadkan. Hehe.
Sebenarnya, sekarang nih aku tengah obsessed dengan seorang lelaki handsome nih. Yang pastinya, bukan lelaki melayu lah. Aku suka tengok dia nyanyi. Dia banyak cover lagu. Tak kisah lah korang kata dia tak handsome ke. Dah aku suka nak buat macam mana. Hesh, aku type nih dah laju macam hacker tuh jer. Hehe. Tak sangke aku nih pantas. Hoho. Perasan gila kau nih. Eh eh, nama lelaki tuh Max Schneider. Hehe. Handsome sangat-sangat. Dia tuh dah lah handsome, pandai nyanyi. Tapi satu je. Aku sayang Cody Simpson aku and aku nak kahwin dengan Bruno Mars. Heleh. Comel kan aku. Lol.
Nih boyfriend aku. The next tuh, scandal aku. The last one, my future husband. Oh yeay yeaah. Haha.
Keluar beli barang asrama. Banyak gila aku borong. Seluar beli sampai 5 pasang. Ek. Pasang ke? Hoho. Makanan beli macam lah dalam locker tuh takde makanan lagi. Siap beli storage box lagi. Satu untuk makanan. Satu lagi untuk baju. Macam nak pindah terus pun ada. Sekarang kena lipat baju, kena gosok baju. Kebanyakannya mak lah buat. Aku duduk tengok. Tolong sikit-sikit tuh ada lah. Mak, kalau boleh akak tak nak balik asrama dah. Masuk form5 nih aku selalu rindu mak. Homesick je lebih. Nak balik je memanjang. Kadang-kadang menangis lah jugak. Hmm. Kalau akak tak balik asrama boleh tak mak?
Esok dah balik asrama. Rasa macam kejap sangat duduk rumah nih. Ommo. Nak nangis je. Hari tuh, Nasran ada tanya kenapa aku tak update blog. Nak update lah nih. Aku tanya lah, kau baca ke blog aku? Eh, of course lah. Hehe. Bangga seketika. So, sekarang nih aku nak kena rajinkan diri mengupdate blog aku yang tak berapa menarik nih. Lalala ~ Tadi beli buku past year papers. Semua subject except for Sejarah. Tak jumpa buku tuh. And aku dah beli hadiah dah untuk mamat April 8th tuh. Hehe. Bahagia sekejap. Esok nak kena beli headphone pulak. Wajib tuh, kalau tak nanti ada orang mengamuk. Hohoh, takut gila. Ingat Izzati. Wajib beli. Tak kira lah. Duit aku dah habis. Tadi beli novel apa entah. Tajuk dia Sisa Cinta Kita kot. Not that sure. Whatever.
This is the stupid me. And I love myself. Exam hari tuh English aku 84% The highest in my class. Bangga juga selama seminit. Hoho. Jangan poyo sangat lah. Tak ke mana pun kan. Heleh. #nw Bloody Monday. Tak habis-habis lagi dari semalam. Hishh. Sampai mengantuk aku dibuatnya. Baju tak habis lipat lagi. Esok pagi kena keluar jumpa doctor, laaaaa. Kejap siapkan semua benda malam nih. Mak bagi aku beg baru. Reebok. Warna orange. Ish, tak berapa suka warna tuh, tapi beg tuh macam lawa je. Hitam je sebenarnya. Simple but nice. Takpe, pakai je. Dah mak bagi tuh bersyukur lah. Hmm.
Labels: #2013, #AAA, #BestFriends, #StudySmart, #WhileI'mAllAlone
Bonjour!
Izz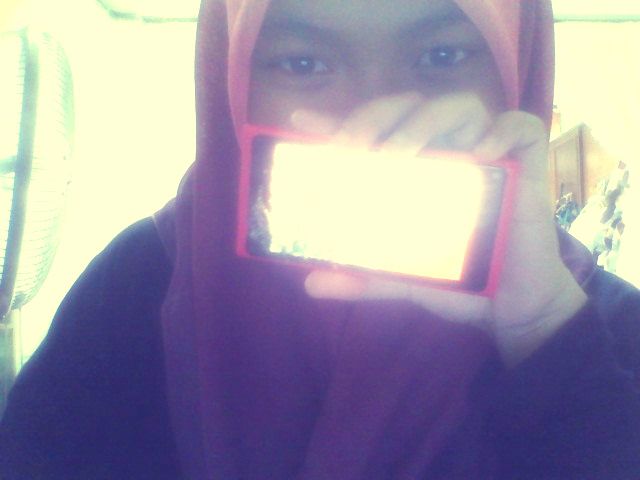 Hye, It's AAA here. Welcome to Pastel darls. Loving someone who doesn't love you back hurts like hell, you feel it?
Tekan buttons dekat bawah nih kalau nak tengok Profile, Friends and Tutorials





Babble
Anything?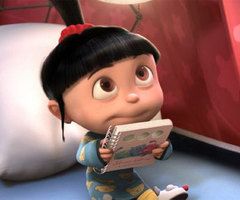 URL blog not email

Put ur link correctly

No harsh words please?


Moments Together
Credits.
Behind the Scene



Skin by : Illi Shuhada
Template Basecode : Najmi Supian
Header : AtiQah
Linkies code : WANA
Re-Edited : Izaty